About Eterno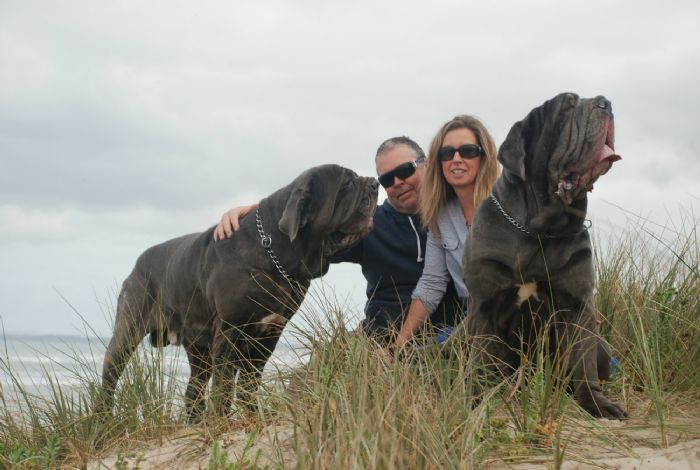 We are a dedicated kennel with an imperishable love and passion for the Neapolitan Mastiff, as reflected in our kennel name 'Eterno'.
Our experience with Mastini dates back to 1995. These dogs are not just our hobby they are our life. We live on a 110 acre beef farm surrounded by forest in coastal south west Victoria, Australia.
Our dogs spend alot of time by the ocean and also helping with chores around the farm. Living on a beef farm, our dogs get fed quality beef and have unlimited access to fresh beef and bones.
We have lived every day of our lives since owning a Mastini with at least one Mastino living inside with us with free range of the house - treated like king or queen.
Whilst we show our dogs, they are first and foremost an integral part of our family, raised in a loving environment.